SMITHTOWN COLLEGE SCHOLARSHIP COMMITTEE
Recent Highlights

Welcome to the Smithtown College Scholarship Committee website. We would like to acknowledge everyone who participates in our fundraisers and we thank you for your support.
---
Due to school closure, the committee will accept scholarship applications at our email address smithtowncsc@yahoo.com or via US Mail at P.O. Box 497, Smithtown, New York 11787
---
The 2020 Scholarship Application is now available. The deadline for submission in May 1, 2020.
---
Questions may be directed to our e-mail address; it is checked several times daily: smithtowncsc@yahoo.com.
---
The Smithtown College Scholarship Committee is proud to announce the award of $2,000 scholarships to each of the following 2019 Smithtown High School graduates. These scholarships are made possible by the generosity of the community that supports our many fundraisers each year! Thanks to all and best wishes to our honorees!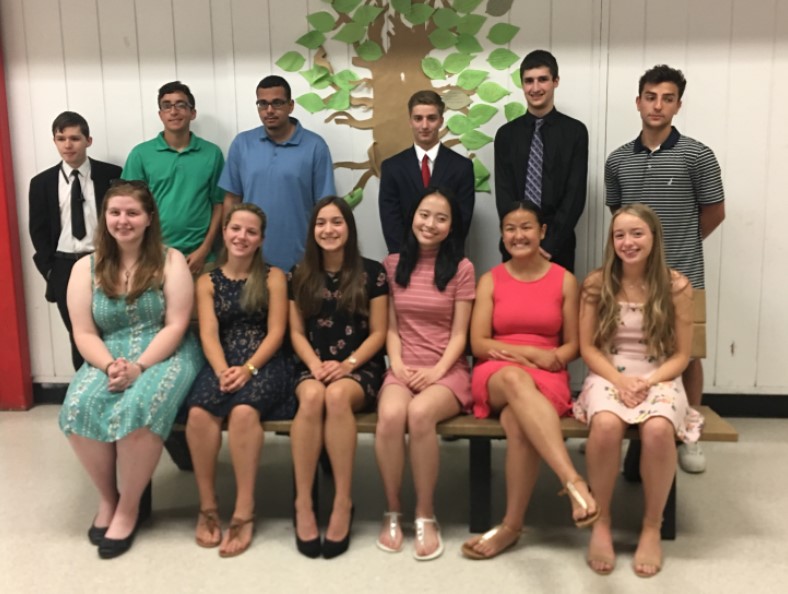 Standing, from left: Walter Buskirk, Ryan Leinwand, Enrique Pereira, Rocco Campanelli, Christian Augugliaro, Devin Butbul; seated, from left: Lily Davidson, Joelle Mileski, Jessica Nemeth, Janet Liu, Julia VanNostrand, Caroline Berner (Not pictured: Taylor P. Colby, Nicholas Johnston)
High School West:

Caroline Berner
Taylor P. Colby
Lily Davidson
Nicholas Johnston
Ryan Leinwand
Enrique Pereira
Julia C. VanNostrand
High School East:

Christian Augugliaro
Walter Buskirk
Devin Butbul
Rocco Campanelli
Janet Liu
Joelle Mileski
Jessica Nemeth
---
Click here to visit the Smithtown School District website.
---